Winterthur, 3. May 2018
CROSS-Works AG and DocYard seal future cooperation. Helmut Sproll, CEO of CROSS-WORKS AG and Jan Ite Muller sign the partner contract. CROSS-WORKS becomes a certified reseller of DocYard in Switzerland and Austria and also use it as an extension to its own offer "Swiss Content Cloud"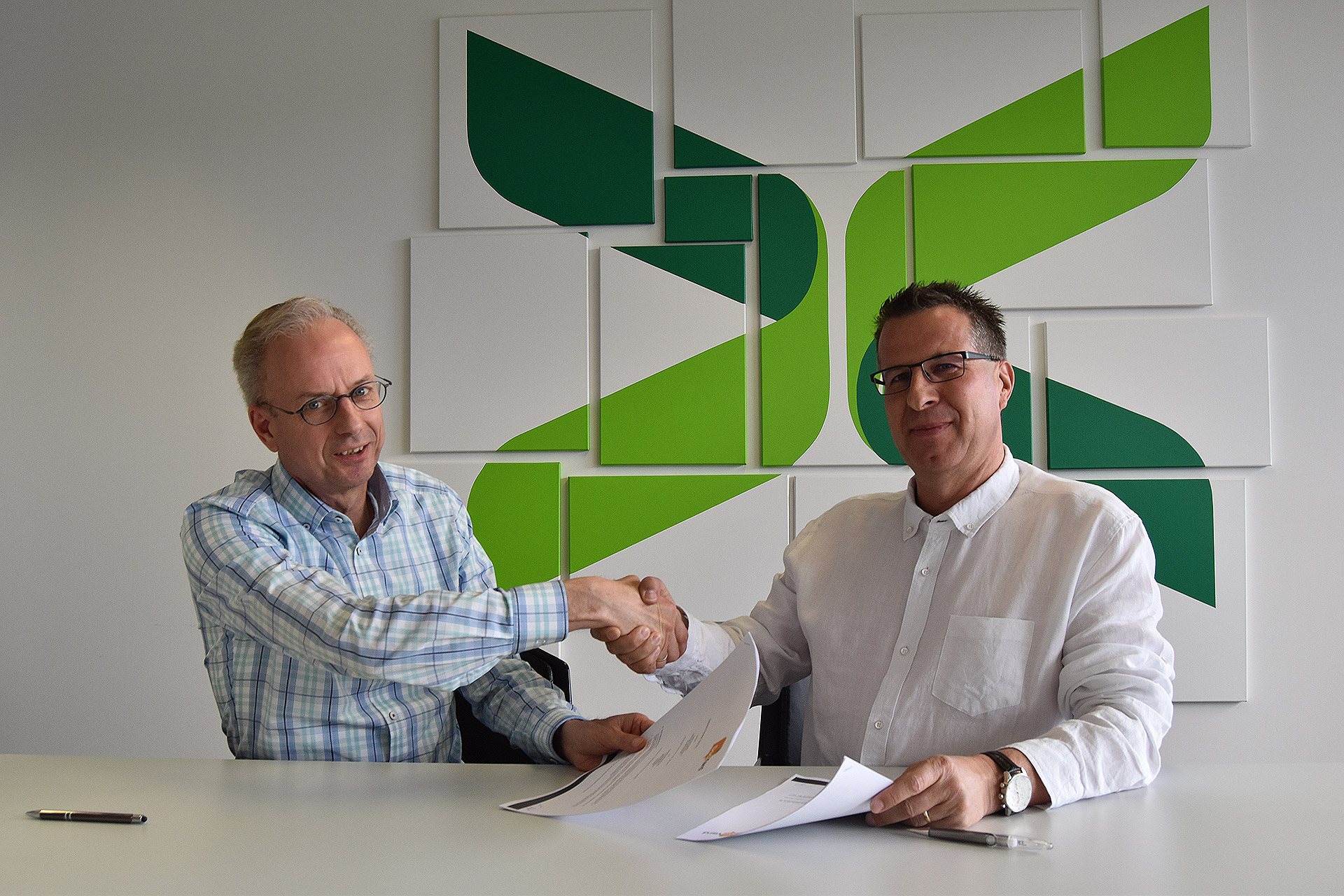 Helmut Sproll is convinced that with the software platform DocYard, which has been successfully marketed for years, the ideal product was found for its future strategy to offer SME optimizations for its document-based processes. Many years of experience in the ECM area (IBM – FileNet) provides a good basis in the future to process documents holistically from inbox to secure long-term archiving. This extension of the process chain significantly increases the added value of CROSS-WORKS and offers great growth opportunities for the future.
Sproll: "With DocYard, we get a real production platform, where we can flexibly map the document-centered processes of our customers and generate the best-in-class PDF / A. In addition, we are gaining a partner who ideally complements us with his expertise in the field of document processing and also fits in very well with us."
Jan Ite Muller looks forward to working with the proven specialist from the Swiss city of Winterthur. CROSS-WORKS AG is well networked in the Swiss market, has an excellent reputation and is well known for its outstanding professional services and implementation in its projects.
Muller: CROSS-WORKS has excellent expertise in ECM and document-based processes. Highest professionalism in projects and excellent know-how among the employees are just two reasons why we regard CROSS-WORKS as the ideal partner for our product. Following this CROSS-WORKS is very well networked in the SME market."
More about CROSS-WORKS